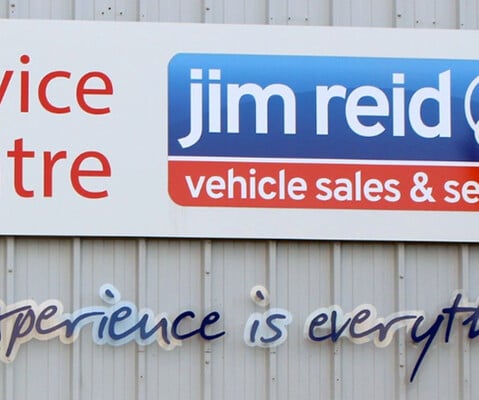 Our Warranty is A1 Approved
Peace of mind for the road ahead
We pride ourselves on the high-level preparation standards of our sales vehicles.
Despite this, we can never guarantee that you will not have any problems with your purchase. That's why we have teamed up with A1 Approved Warranties to offer you the best cover available in the event of something going wrong with your purchase.
If your vehicle is still covered under the Manufacturer's Warranty then this warranty will transferred to you. In the event where something goes wrong with your car.... eg. An engine management light illuminates then contact our Service Centre first. A Team member will ask some qualifying questions about the issue you are experiencing and where necessary will book in your vehicle with the Manufacturers Dealership under Warranty on your behalf. Where you have used us for servicing & maintenance for this car, we will organise you to drop off your car with us, we will supply a FREE loan car and we will delivered and collect the car from the Dealership who is repairing the car under warranty, saving you time, money and hassle.
If your vehicle is no longer covered under the Manufacturer's Warranty when you buy it from us we will offer you the following A1 Approved Warranties depending on the age and mileage on the car when you buy it from us.
2 different levels of coverage are available depending on age and mileage at date of inception.
The Screen Price of our Cars always include at least 3 months parts & labour warranty giving you complete peace of mind, with the option to purchase an extended warranty* to give you up to 24 months cover.
Extend your A1 Approved Warranty NOW with our Special Drive Away Offer
*Please note this is only available and the point of purchase.
**Please Note that it is always very important to maintain the warranty coverage by keeping your vehicle regularly maintained and serviced by Jim Reid Vehicle Sales & Service or where not possible to do so, a reputable independent or franchise garage and records of this service must be kept. If you maintain, service & MOT your vehicle with Jim Reid Vehicle Sales & Service we will always ensure that you will be first in the queue for our FREE loan cars and we will bend over backwards to ensure we deliver on the promise to make your ownership hassle free by organising by collecting and delivering your car to the Manufacturers Franchise Dealer where required.