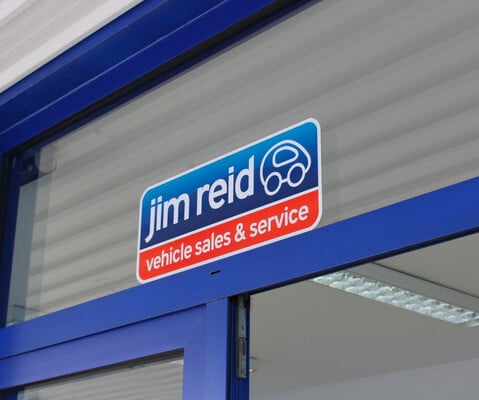 Finding the right finance for you
You've found your dream car, now to look at options to purchase it.
Why Finance Through a Dealership
We, Jim Reid Vehicle Sales Limited are a credit broker, not a lender. 9.9% Representative APR
Ways to finance your purchase
There are many options when it comes to financing your next car, but there also appears to be quite a lot of confusion in the press and among consumers about car finance…
This article will explain the main differences between the three most popular types of finance, and get to the bottom of the argument once and for all…which product is best?
Happy to Proceed? Apply for your Finance NOW
Which product is best?
So, that leads on to which is the best product? All finance products have their place.
If ownership is the number one priority, and you don't want to pay a lump sum at the end of the agreement then HP could be the product for you.
Unsure if you want to own and want the flexibility to decide later? Then take out a PCP agreement
Want to drive a shiny new car every two or three years without the worry of depreciation? Then PCH maybe the best way forward.
This article is not designed to sway you one way or another. It's here to hopefully provide a little more clarity on some of the options available to you. There are other finance options available to consumers of new and used vehicles (and you can always pay cash) but the important thing is that you as a consumer are aware of all costs, interest rates and options available to you before entering into any form of financial arrangement.
Having now found your perfect car the next stage is how you pay for it?
Firstly we always require a deposit of £99* for any car that we have in stock, this fully refundable deposit allows us to remove the vehicle you have committed from display and mark as sold for a period of 24 hours, thus ensuring no one else can purchase the vehicle in front of you. Securing your decision with a deposit gives you more time to decide how you are going to fund the balance to pay and organise full payment and a suitable collection date.
NB. If we are ordering a specific vehicle on your behalf which is not in stock, then we may ask for a larger deposit which maybe non-refundable (please ask for clarification)
*even if you purchase online your online deposit is only £99 which is fully refundable.
Due to the increase in fees on Credit Card, Debit Card & Apple Pay transactions being charged by the banks , we are no longer able to absorb these charges when you pay by card, therefore we only accept the following payment methods:
Type
Method
Information
Deposit £99

Credit ,Debit card or

Apple Pay

Debit preferred
Full Balance
Bank transfer
Payment to be made in full before collection
Cheque / Bankers draft
Allowing 7 working days to clear before collection.
Cash
We now only accept a maximum of £1000 of payment by cash
Finance Company
Cleared Funds from a Finance Company are required before the release of the vehicle.
We can help organise financing of your purchase through our trusted finance partners– Northridge Finance, MotoNovo Finance or Evolution Funding who are all on our panel of lenders.
We have chosen to work hand in hand with Northridge Finance , MotoNovo Finance and Evolution Fundings to provide you with the largest choice and flexibility of finance options available in today's complex finance market. Our ever-increasing finance volume has allowed us to negotiate a package that means we can offer you some of the best rates on the market at the same time as offering a quick, easy and hassle-free car buying experience.
Our Rate's of Finance are 11.9% Representative APR for Car's & 9.9% Representative APR for Commercial Vehicles. *
On some occasions we find that our Customer's will not always qualify for the selected rates above on these occasions we will always chat through your option's before seeking alternative funding for you.
Our finance packages
With so much choice in the finance market, we like to make it easy for you to make a decision by presenting a tailor-made finance package that suits you.
Our finance packages include, but are not restricted to, the following:
Hire Purchase 12 months – 60 months.
Hire Purchase with Balloon Payment
Personal Loans / Fixed Sum Loan Agreements up to 48 months.
Personal Contract Plans (PCP) up to 48 months.
Leasing & Contract Hire/PCH
As always, finance is subject to terms and conditions and subject to acceptance* of your finance proposal. Please get in contact with our experienced sales team to discuss your request.
*Where there is a decline of your finance proposal, we will (with your permission) send your proposal to a lender we feel that will best suit your circumstances and credit rating. They will attempt to match your finance requirements with a suitable lender. This may result in a higher rate of finance , however we will always chat through your options and give free impartial advice.
General Terms and Conditions
Please note you will not own the vehicle outright until all payments are made.
If you default on your finance payments, then the vehicle may be repossessed by the finance provider.
You must be 18 years or older to apply for finance.
Finance is not guaranteed, and any finance application is subject to a credit check and individual circumstances.
If you require any further information please do not hesitate to contact us.
The finance provider will have their own Terms and Conditions, please contact them directly for further information.
Finance Complaints
If you have a complaint about how we have handled your finance proposal or have a complaint about any finance we have sold you please contact:
Automotive Compliance Ltd
By Post: Automotive Compliance Ltd, The Factory, 44 Alfred Street, Gloucester, GL124DD
By Telephone: 01452 671560
By email: [email protected]
If we cannot resolve your complaint within 8 weeks, you may refer your dispute to the Financial Ombudsman Service. This service is free to use. Their consumer helpline is available on 0300 123 9123 or you can visit their website at www.financial-ombudsman.org.uk
Dispute Resolution and Complaints
We work hard to ensure that the services we offer are fair and that our communication to our customers is clear and not misleading. However, if you are unhappy with our service and you wish to register a complaint, please contact us:
In writing Customer Resolutions, Unit 5, Craigearn Business Park, Morrison Way, Kintore , Inverurie AB510TH.
By phone 01467 469990
By email

[email protected]
To help us resolve your problem, you should provide the following information:
Your full name and contact information
Full details of your complaint
Your agreement details
Details of what you would like us to do to put things right
Photocopies of any relevant paperwork
We are a credit broker, not a lender.