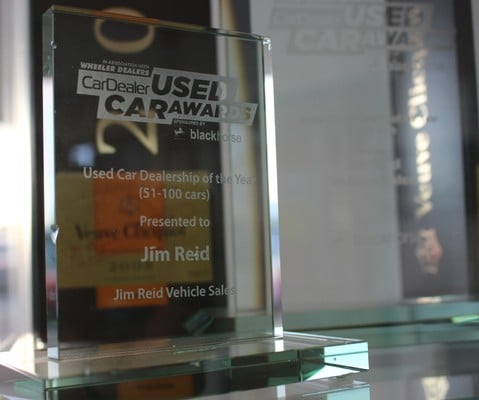 The Jim Reid Buying Process
Helping you buy with confidence
Being a family owned and run business, we have a set of values and standards that go far and beyond most customers' expectations. However, if you have never done business with us before, how do you know what we deliver?
Not done business with us before?
Please find below a list of what we do here at JRVS, and what to expect from us:
Browse our stock at your own leisurely pace without being hassled by sales people
Select a car for a test drive (an original, full current driving licence is required to be viewed and photocopied before test drive, do not be offended if you are declined a test drive because of age or points on your licence)
Whilst you test drive, we will appraise your current car ensuring that the best possible part exchange price will be allowed. If you don't have a car to part exchange, we will normally offer a discount on the screen price
On your return, we will have a coffee, tea or hot chocolate ready for you so we can go through the deal in comfort and at your own pace. You will also be allowed to view the V5C registration document of the car you are looking to purchase, which will clearly state the number of previous owners.* Please note that we cannot guarantee that the vehicle has not previously been used for business or daily rental, which will mean that it is assumed that has been driven by more than one driver even as a one-owner vehicle. We can then discuss the various payment plans available to you and explain the benefits of extending your warranty etc.
If we agree on a deal, then we organise the collection date and explain what paperwork we require
Collection day is the easy part, where your lovely newly valeted, serviced and road taxed car awaits you. We make this handover a simple yet memorable experience, where we go over in detail the paperwork and controls of your new car so we are confident that you are happy with your new purchase
All customers are at different stages of the buying cycle and we respect this, so regardless if you are "just looking" or ready to put your deposit down on the car of your dreams, we will not only assist you to the best of our ability, but we will do this at your pace; we won't hurry your decision or push you for an answer. Instead, we will investigate the reason why you would prefer to "think about it" or "sleep on it". You will never be pressurised into purchasing a vehicle at Jim Reid Vehicle Sales & Service.
Helping you make your decision, because in our experience most customers know what they want and once you have made your decision, the rest is easy.
Buying Online:-
Since the COVID Pandemic we have found that many customers would like the choice of buying their next vehicle completely online. Our website can help you do this or if you prefer at any stage to get in touch with one of our Team to gain some confidence, please just let us know, we are here to help you every step of the way.
As a family company we have very high morals, values and standards and would like your buying experience with us to be hassle-free and the best car buying experience you have had. If you feel that we could improve on any area please let me know personally by emailing me at [email protected]
The Jim Reid Buying Process