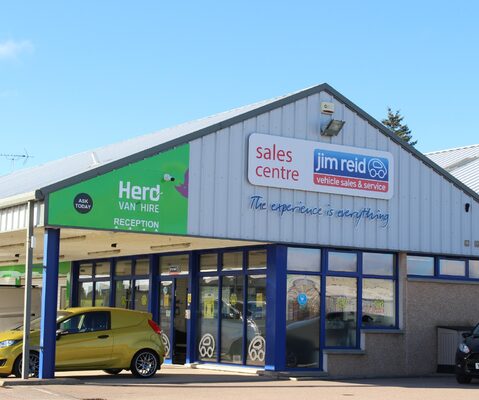 Our used car standards
What you should expect when buying a used vehicle from us
This is a quick reference guide to our used car standards and what you should expect when buying a used vehicle from us:
Tyres
We check our cars to ensure tyre wear is not beyond 3mm (well within the legal limit which is 1.6mm) The rule is simple, 3mm and above they stay on, below 3mm and they are replaced, ensuring you many miles before the cost of replacement tyres. We also check our tyres for uneven wear, and if we feel this has been a problem we will carry out a Hunter 4 Wheel Alignment to ensure the camber, caster and toe are all within the guidelines the manufacturer set, helping the life of your tyres and the drive ability of your new purchase.
Paintwork
Not always an easy rule to set, however, we will ensure that the condition of the paintwork of the car is in keeping with the age and mileage it has. Most cars will collect their fair share of stone chips and minor scuffs and light scratches, however, we do try our very best to remove these by machine polishing before the car is displayed, if not certainly before it is collected by its new owner. We also use a very experienced dent removal expert for those rouge parking dings and dents. For more serious blemishes, scratches and dents we use an experienced local body shop to repair these to the highest standard for resale.
Some used cars that we sell will have had previous paintwork as we cannot promise that a car has been minor damage-free, however, we do carry out stringent HPI history checks to ensure the car has not been in a previous accident where it has become an insurance write-off and then repaired.
Interior Condition
As smoking has become less social and illegal in company cars, we find that less and less vehicles come in smelling of smoke, however, we do carry out a full interior valet with wash and vac of the interior trim along with a special treatment to remove any unpleasant odours. In the unlikely event that one of our selected stock vehicles has a small tear or cigarette burn, these repairs will be carried out by a specialist if not before display then before collection by you.
Wheels
Most modern cars are fitted as standard with alloy wheels which not only helps the look of the car, but also helps with the future resale value, however, there is always a downside with alloys and these normally come in the shape of kerbs and potholes. There are very few cars on the road with blemish-free alloy wheels, so we will have potentially carried out alloy repair and paintwork to wheels before the car is displayed. Some cars have only small blemishes which we believe are acceptable given the age and mileage on the car.
Service History and Mechanical Condition
Before buying in cars for our stock, we carry out checks on cars including provenance checks. These checks also include the service history of a car. We only retail the best condition cars with detailed service history, we will then continue this by servicing and checking the car thoroughly before collection which often includes the Government VOSA standard of MOT. We will not sell a car to you unless it has at least 6 months before it's due its next service and MOT.
Road Tax and Transfer of Cherished Registration Numbers
We will always show you the V5C registration document of the vehicle you are interested in, and talk through how many previous owners it has had. We will also happily and openly disclose if it has been previously registered for business purposes or use, which may mean the vehicle is an ex–daily rental vehicle, ex-demonstrator vehicle, ex-driving school car or ex-fleet vehicle.
Although we charge an additional fee of £50 inc vat for taking control of the safe transfer of your Cherished Personal registration number, most customers find this is money well spent as this process can be cumbersome with some parts of the process now done online and others offline. This fee also includes the supply and fitment of new number plates on your new car and on your part ex if you have one. Money well spent!
Warranty
With longer manufacturer warranties becoming commonplace with modern cars now coming from new with 3, 5 or even 7 years warranty on them as standard, and as a large number of our stock cars are under 3 years old, then these will be supplied with the remainder of the manufacturer's warranty on them. However, this doesn't mean we are shrugging responsibility if something was to go wrong with the car; far from it! In fact, we are quite unique in the fact that we are the only independent used car dealer who will not only supply a free loan car to you whilst your car is visiting the franchise dealer for in-warranty repairs, but we will also take your car to the dealer and take it back so you only have to deal with us, making car ownership easy!
To find out more about our used car warranties click here
Summary
As a family company we have very high morals, values and standards and would like your buying experience with us to be hassle-free and the best car buying experience you have had. If you feel that we could improve on any area please let me know personally by emailing [email protected]
Dispute Resolution and Complaints
We work hard to ensure that the services we offer are fair and that our communication to our customers is clear and not misleading. However, if you are unhappy with our service and you wish to register a complaint, please contact us:
In writing Customer Resolutions, Unit 5, Craigearn Business Park, Morrison Way, Kintore, Inverurie AB510TH.
By phone 01467 469990
By email

[email protected]
To help us resolve your problem, you should provide the following information:
Your full name and contact information
Full details of your complaint
Your lease agreement details
Details of what you would like us to do to put things right
Photocopies of any relevant paperwork
Finance Complaints
If you have a complaint about how we have handled your finance proposal or have a complaint about any finance we have sold
you please contact:
Automotive Compliance Ltd
By Post: Automotive Compliance Ltd, The Factory , 44 Alfred Street, Gloucester , GL124DD
By Telephone: 01452 671560
By email : [email protected]
If we cannot resolve your complaint within 8 weeks, you may refer your dispute to the Financial Ombudsman Service.
This service is free to use. Their consumer helpline is available on 0300 123 9123 or you can visit their website at
www.financial-ombudsman.org.uk