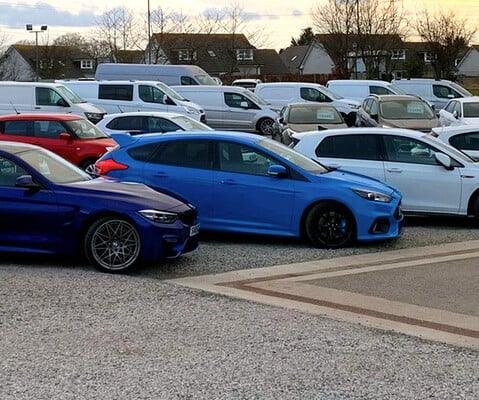 Free valuation of your car, van or pick-up
We won't buy every car but we will buy the best ones.
We are nearly always looking for quality used cars , vans and pick-ups to buy for stock
So if you are thinking of selling let us know ALL the details of your car including any bad bits & service history and we will give you a valuation.
Although Philip Schofield boasts that a car valuation takes less than 30 seconds online we don't agree. To get the best price for your car we will need to see it and this will involve a professional walk round appraisal of your car and inspection of body condition and service history etc
Wanted Vehicles
We are always on the look out for good quality vehicles to buy, all makes and models considered.
Our Buying Guidelines
Vehicles no older than 4 years old and less than 40,000 miles
Must have Full service History
Less than 3 owners since new
All Makes & Model's considered
Part Exchange your car with confidence.
We will always give you a price for your car as part exchange against a vehicle we have in stock, regardless of the age or mileage your car has.
Good quality part exchanges make up a large part of our stock most of which comes back from previous customers, this means not only do we know who has owned the car previously but how well looked after it is and we know the service history.
With that in mind if you are looking to purchase a vehicle from us we are more than happy to take your car in part exchange.
Please use the valuation tool below and give us a true description of your car including any dash lights which are on, any body damage that you know of, the condition of your wheels & tyres and general description of the overall condition. This information will help us help give you the best price we can for your current car.
Once you have sent this form one of our Sales Team will be in touch with you.
At Jim Reid Vehicle Sales LTD we take your privacy seriously and will only use your personal information to administer your account and to provide the products and services you have requested from us.
You can see how we process your data and understand your rights at www.jimreidvehiclesales.co.uk/privacy-policy. By submitting your contact data in the form above you consent to us processing your personal data, in accordance with our Data Privacy Notice, and contacting you via these methods. You may opt out at any time by visiting www.jimreidvehiclesales.co.uk/optout
* Any valuation given for your vehicle is strictly subject to physical appraisal by a member of our team and does not constitute an offer to purchase your vehicle.
Registration
Vehicle
Condition
Details